1/7 Chouun Shiryuu Seifuku Damage Ver. PVC
I am a bit late with this one. This figurine of Chouun from the series Ikki Tousen was released last October. This is another figure from  Griffon Enterprises R-Line.  Purchased as usual from Hobby Link Japan though if you are after one they no longer have it in stock.  I had seen a photo of a proto-type of this figure. While I am quite happy with final product it does not seem to capture the feel of the first version I saw images of. The character Chouun typically has her eyes closed, so I am not sure why they keep presenting her with open eyes. Thankfully they supply a head with closed eyes which can be swapped easily. All clothing (whats left of it) can be removed. You would think they would dress a bit more appropriately for battle.
If you notice the back they are not quite sure what age group it is for. One warning states "Over 18" the other "Over 15". If I could read Japanese it might make more sense.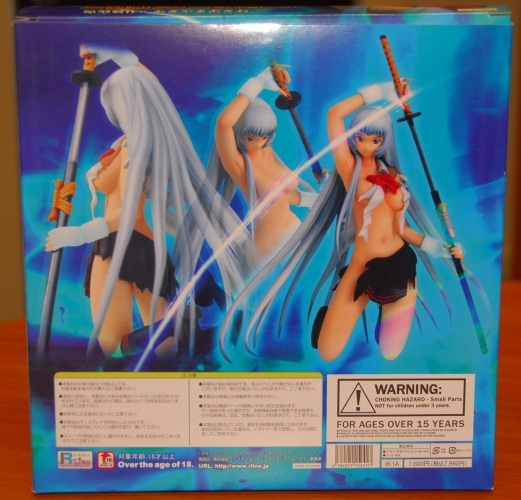 Her she is out of the box, though still some unpacking to do.
Her clothes are literally hanging on by a thread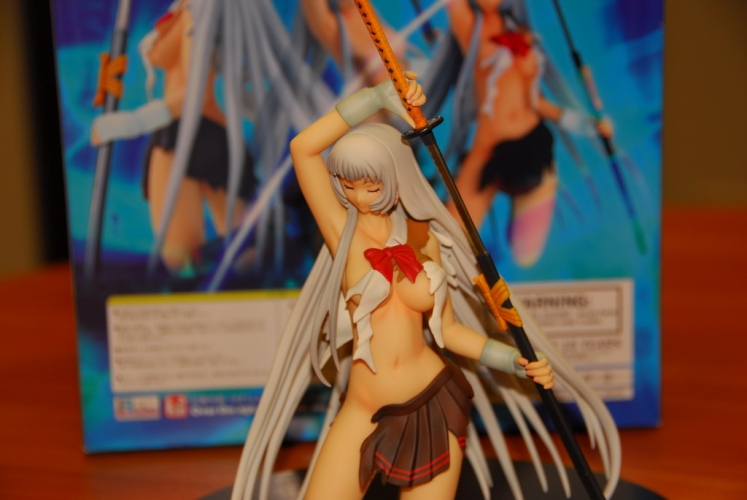 Nice detail on the sword handle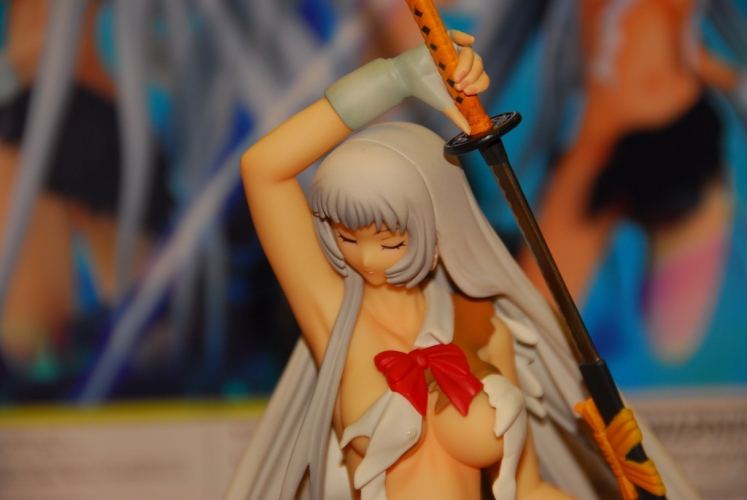 I quite like the hair
With skirt removed ( I am amazed it manages to stay on)
Cheeky
Here she is in her final home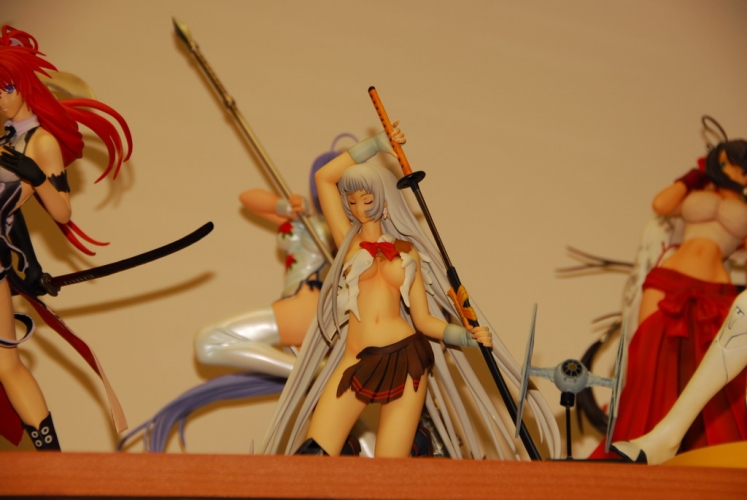 No related posts.
Related posts brought to you by Yet Another Related Posts Plugin.
This entry was posted on Monday, December 14th, 2009 at 10:21 pm and is filed under Figures. You can follow any responses to this entry through the RSS 2.0 feed. You can leave a response, or trackback from your own site.