2 Weeks In Maleny
I spent the last two weeks in a town called Maleny situated inland from Queensland's Sunshine coast. I was there for work and unfortunately did not get too much time to myself. The view from my motel room of the Glasshouse Mountains was magnificent.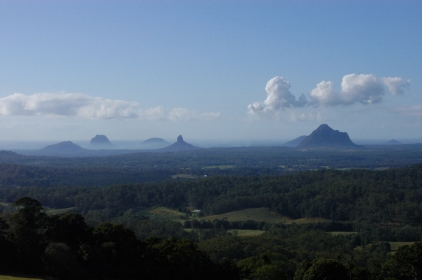 Maleny
is locate here 
here
I woke up on the first morning to see this beautiful mist covered landscape.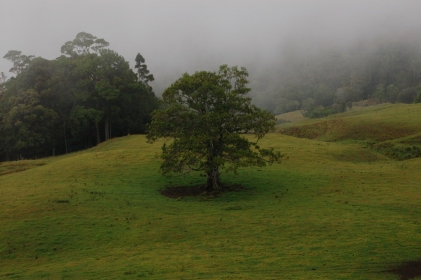 I had no idea what to expect. After 1.5 hour drive from the airport I arrived at this picturesque town.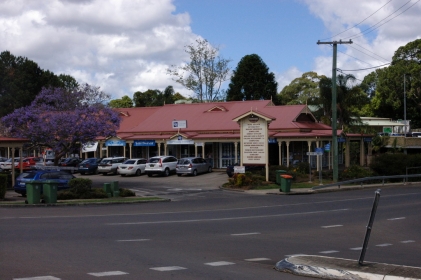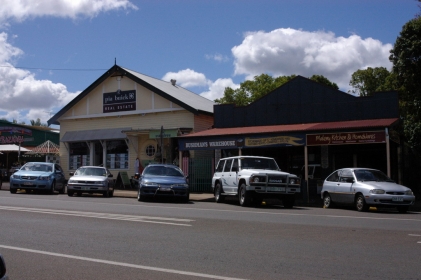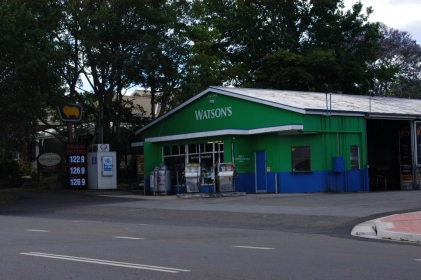 Maleny
may not be well known but it is a short drive from the world renowned
Australia's Zoo
owned by the family of the late
Steve Irwin
Unfortunately my work prevented me from seeing much more than the town centre, though I managed to eat at the local cafes, restaurants, and bars. All were great though my stand out favorite was the UpFront Cafe run by the local
Co-op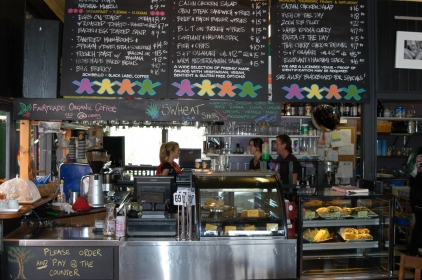 I would like to go back again, but this time for pleasure not work.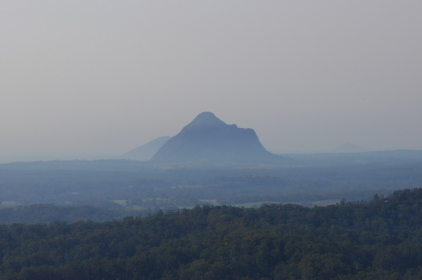 Here
is a gallery of photos I took while I was there
All photos were taken with my now very much outdated Nikon
D100
, though it still takes great photos.
No related posts.
Related posts brought to you by Yet Another Related Posts Plugin.
This entry was posted on Thursday, November 19th, 2009 at 10:53 pm and is filed under General, Photography. You can follow any responses to this entry through the RSS 2.0 feed. You can leave a response, or trackback from your own site.