Figure Update
I got around to taking some photos of my figurines some new some not so new. I have been trying to cut back on my purchases as the budget has been blowing out. All of these came from Hobby Link Japan, the best online store I have dealt with.
The first is Choun Shiryu from IIkki Tousen. I particularly like her pose and her sweeping hair. The figure comes with interchangeable heads one with eyes closed the other with eyes open. From everything I have read she fights with her eyes closed. There is also an interchangeable torso the other is more revealing with her clothes torn. She is considered one of the more formidable fighters in the series.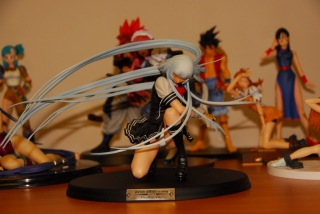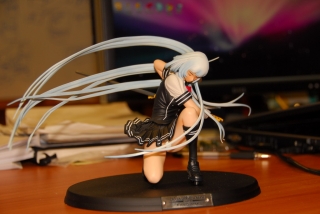 The next is another Ikki Tousen character  Ryomou Shimei in a fairly risque pose by Griffon Enterprises, the pose is meant to be from the back jacket of  a DVD.
Kanu Uncho from Ikki Tousen by Griffon Enterprise a cheeky pose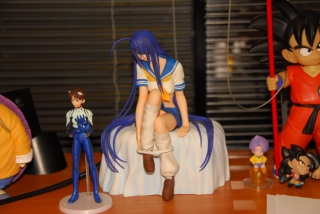 Aki Hanazono from the ero manga and OVA "The Pollinic Girls Attack" by Orchid Seed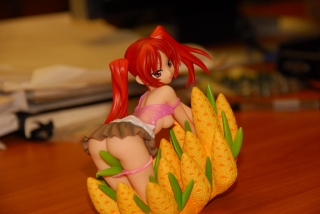 Carmen99 from Gun X Sword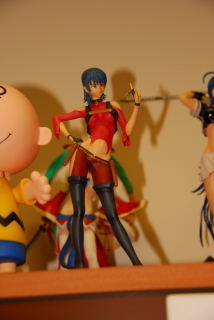 Ringo from Air Gear this version is from the manga. In the anime she was a bikini underneath the outfit.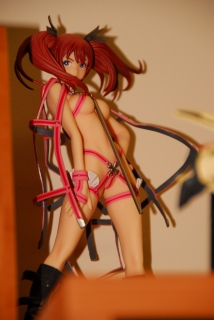 No related posts.
Related posts brought to you by Yet Another Related Posts Plugin.
This entry was posted on Monday, September 7th, 2009 at 11:50 pm and is filed under Figures. You can follow any responses to this entry through the RSS 2.0 feed. You can leave a response, or trackback from your own site.